Tommy Club Founding Patrons & Ambassadors
RBLI are lucky to have so many dedicated supporters, some of which have become the foundation of the Tommy Club. The Tommy Club, with Lord Dannatt as its President, has already received wide-spread backing with well-known former and current service personnel amongst its Founding Patrons.
Our Founding Patrons and Ambassadors are an integral part of our success in providing help for our veterans and the Tommy Club is incredibly proud to work with these individuals and be a part of the wider charity community.
GENERAL THE LORD DANNATT
GCB CBE MC DL
TOMMY CLUB PRESIDENT
"I want to do all I can to keep our Armed Forces veterans top of mind. I am deeply concerned about their ongoing needs and their mental health. What we can do together in Tommy Club is much greater than anything we could possibly achieve alone and everyone who is a part of the new Tommy Club is helping veterans in their moment of need."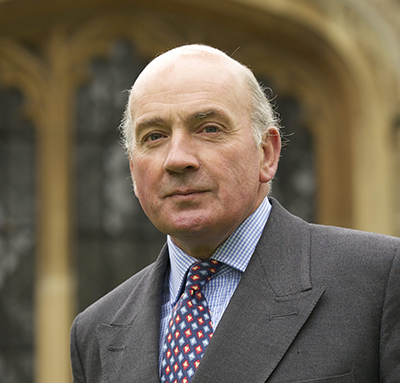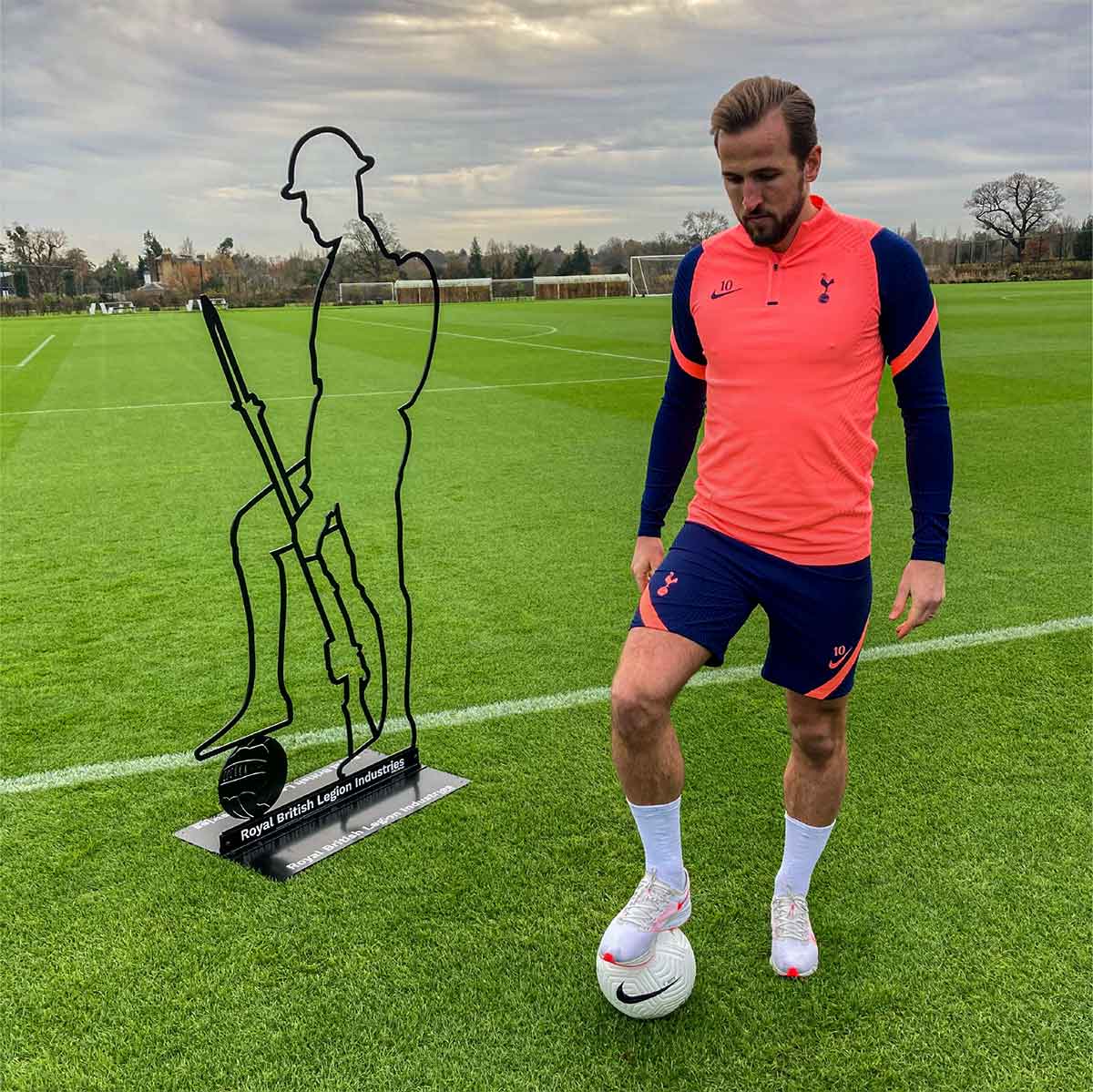 HARRY KANE MBE
TOMMY CLUB AMBASSADOr
Harry Kane Is the English football team captain and current striker for Tottenham Hotspur FC and is a proud supporter of the Tommy Club.
" I am a proud ambassador of the charity and know how every new Champion can make a difference. Together we can improve the lives of our nation's heroes."
Ash Alexander-Cooper OBE
Motivational Speaker
Former Gurkha officer, combat helicopter pilot and Specialist Military Unit officer
Ash is a mental health campaigner and has taken on taking on multiple fundraising challenge on behalf of RBLI – the latest is completing a full marathon by running more than 4600 lengths of his hotel quarantine room in Sydney, Australia! "We need to maintain wellness, rather than treat illness – and one of the best ways to do that is through meaningful and rewarding employment. "That's what the Tommy Club and its thousands of champions can provide. It recognises the stories of the past, and has them serve as inspiration when supporting the veterans of today and for
to come."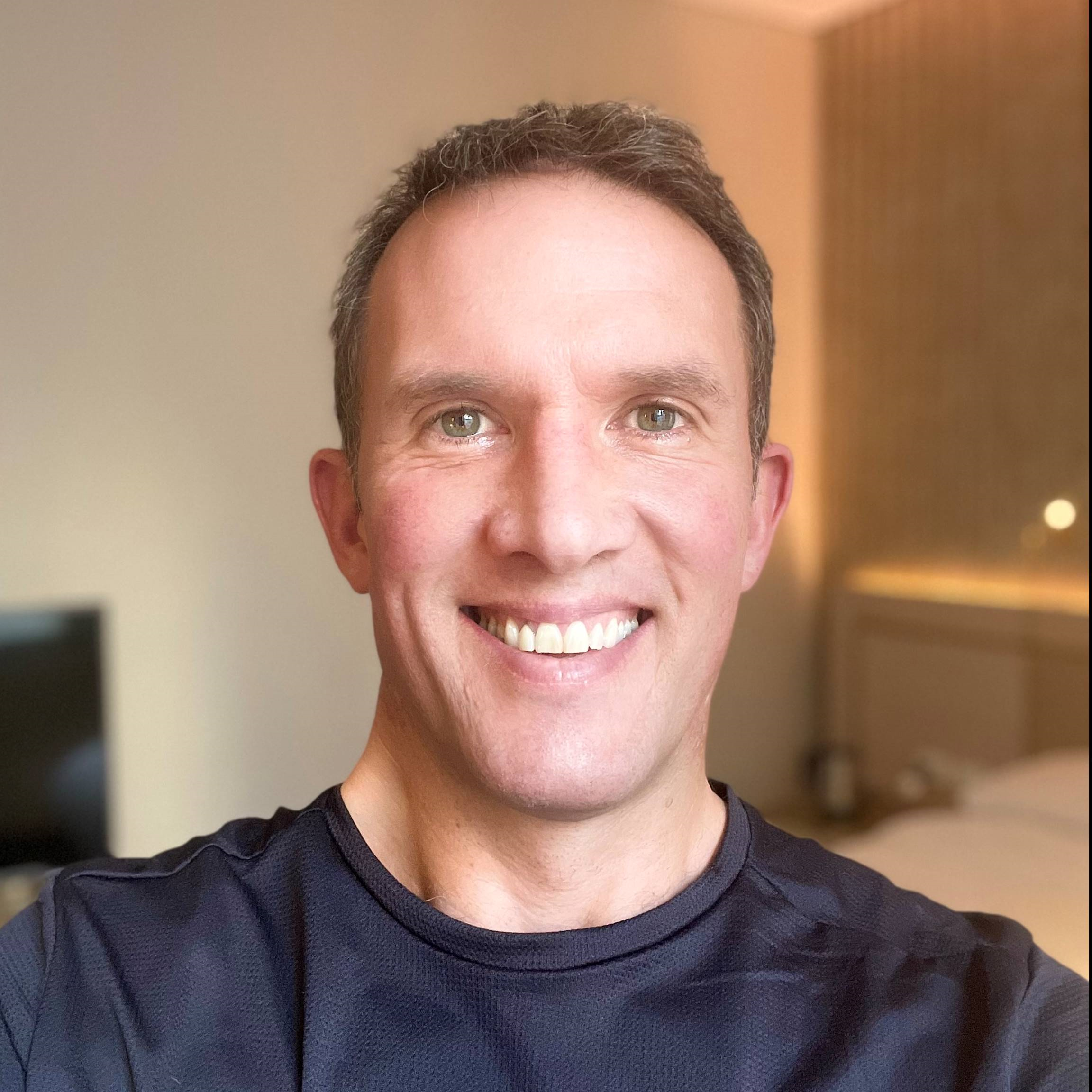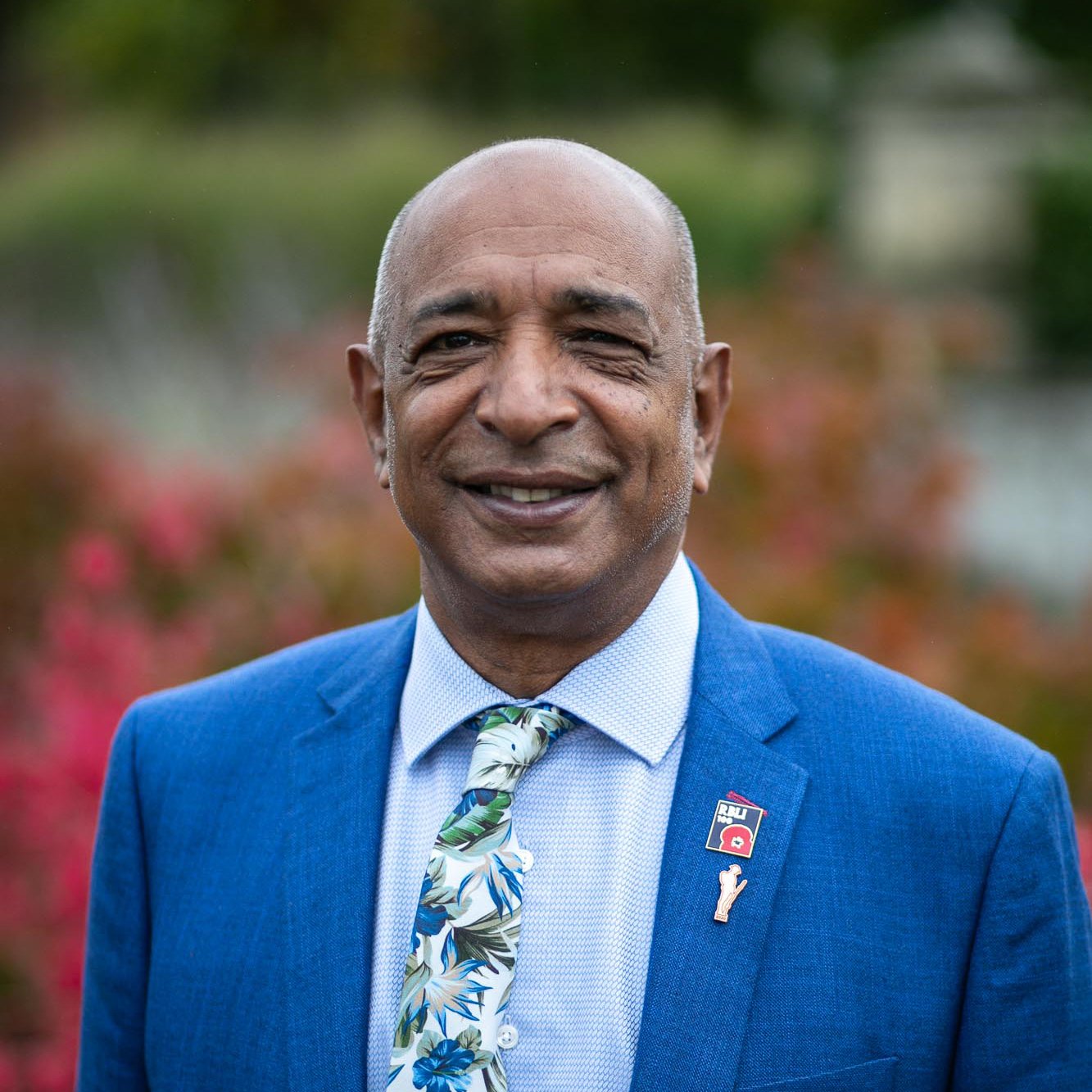 Raj Bisram
Television Presenter and Veteran
Raj Bisram is an antiques expert and well known TV Presenter. He is best known for the Antiques Road Trip, Bargain Hunt and Four Rooms. He is an antiques and art auctioneer in Cranbrook Kent and he is also a veteran of the Armed Forces. He officially launched the Tommy Club in RBLI's Garden of Honour on 6 October 2020.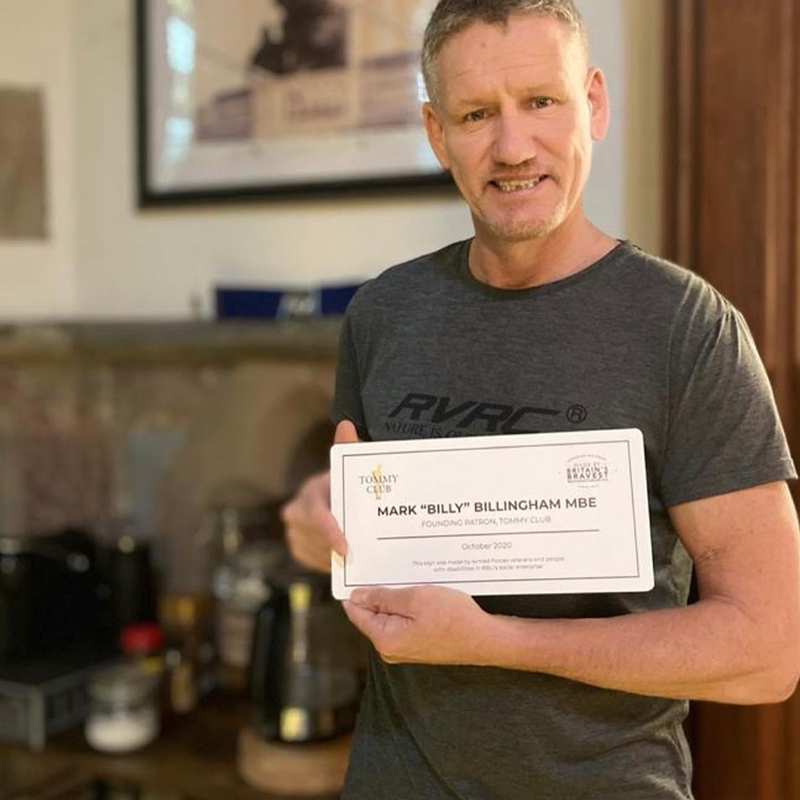 BILLY BILLINGHAM MBE
SAS VETERAN AND STAR OF TV'S SAS: WHO DARES WINS
"Even in ordinary times, military veterans face challenges in the civilian world which sadly too few people can understand. Whether it's life-changing injuries or daily mental health challenges, any veteran at any time can hit rock bottom."
"That's why they need our support now more than ever."
"Lord Dannatt's Tommy Club can help build a life for the most vulnerable veterans, giving them the work opportunities to regain their independence and the tools to change their lives."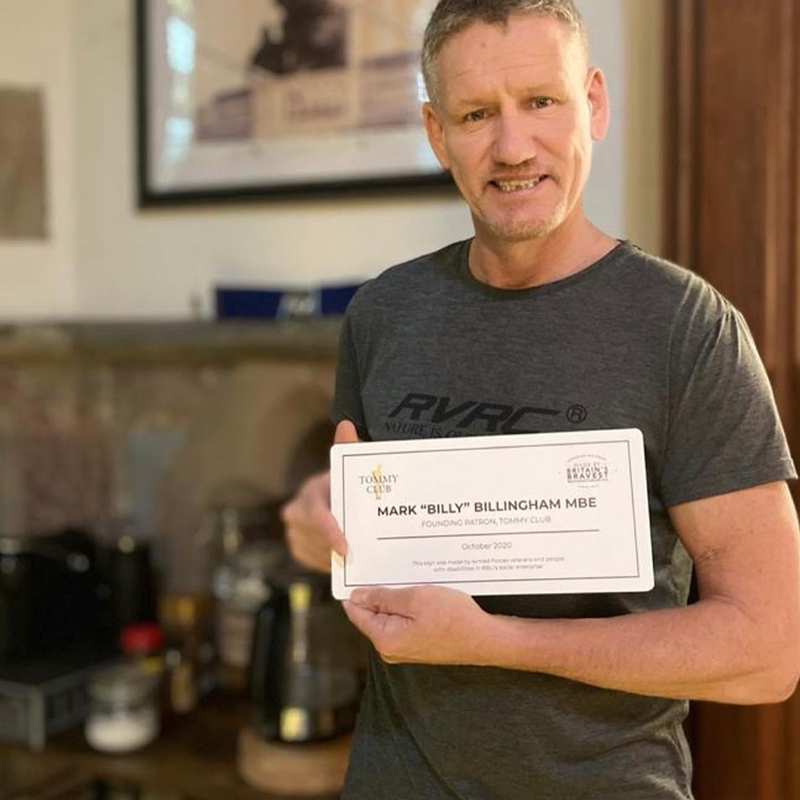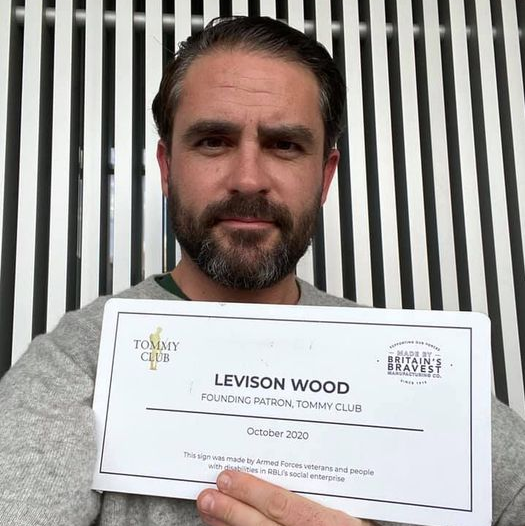 LEVISON WOOD
TV EXPLORER AND RESERVIST BRITISH ARMY OFFICER
"With such a long family history of military service, RBLI's important work is close to my heart. RBLI's unique village provides more than just a home for veterans – It also provides employment opportunities and a support network that's second-to-none.
"The military community has always rallied around each other at times of need, and now it's the nation's turn to do the same.
"Tommy Champions across the UK, will ensure vulnerable veterans of all ages will receive the support they need for years to come."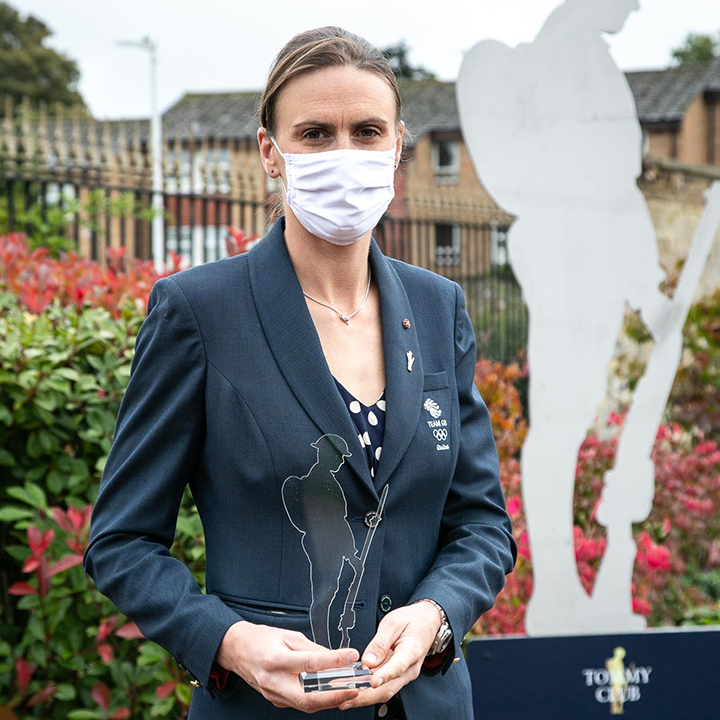 HEATHER STANNING OBE
TEAM GB OLYMPIC GOLD MEDALLIST AND SERVING ARMY MAJOR
"I have long been a supporter of Royal British Legion Industries in their commitment to our country's most vulnerable military veterans. I have seen time and time again the charity step up to help ex-servicemen and women regain their independence through its community, vital welfare support and the practical work opportunities that see them flourish in the civilian world."
"Now more than ever our veterans need this support."
"The Tommy Club is the nation's opportunity to play a direct role in providing this support to our brave men and women. With the public's help, it will work hard to make sure our heroes aren't left behind."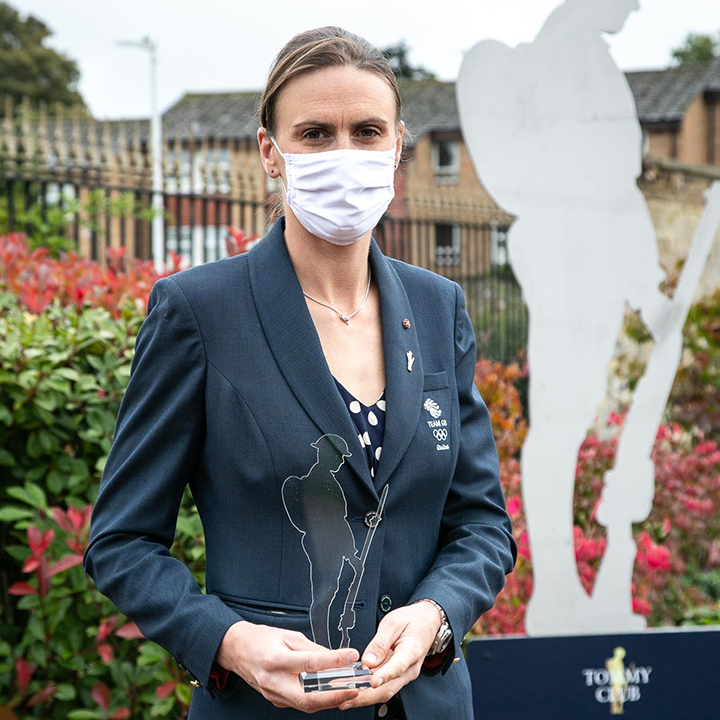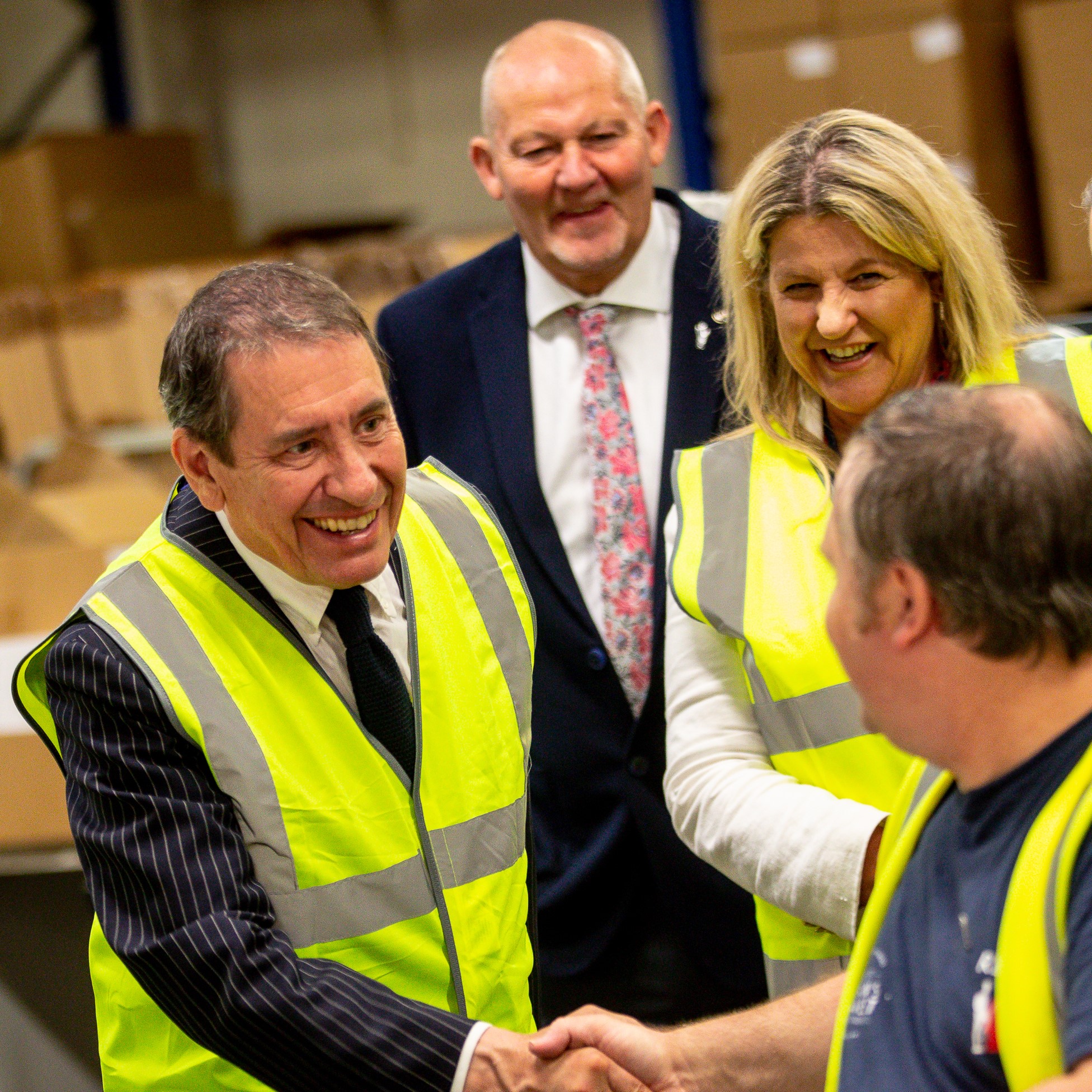 JOOLS HOLLAND OBE DL
PIANIST, BAND LEADER & TV PRESENTER
Jools Holland visited the RBLI social enterprise in 2022 and praised the work done by the charity.
"I hadn't seen the work they were doing here and I'm just so amazed."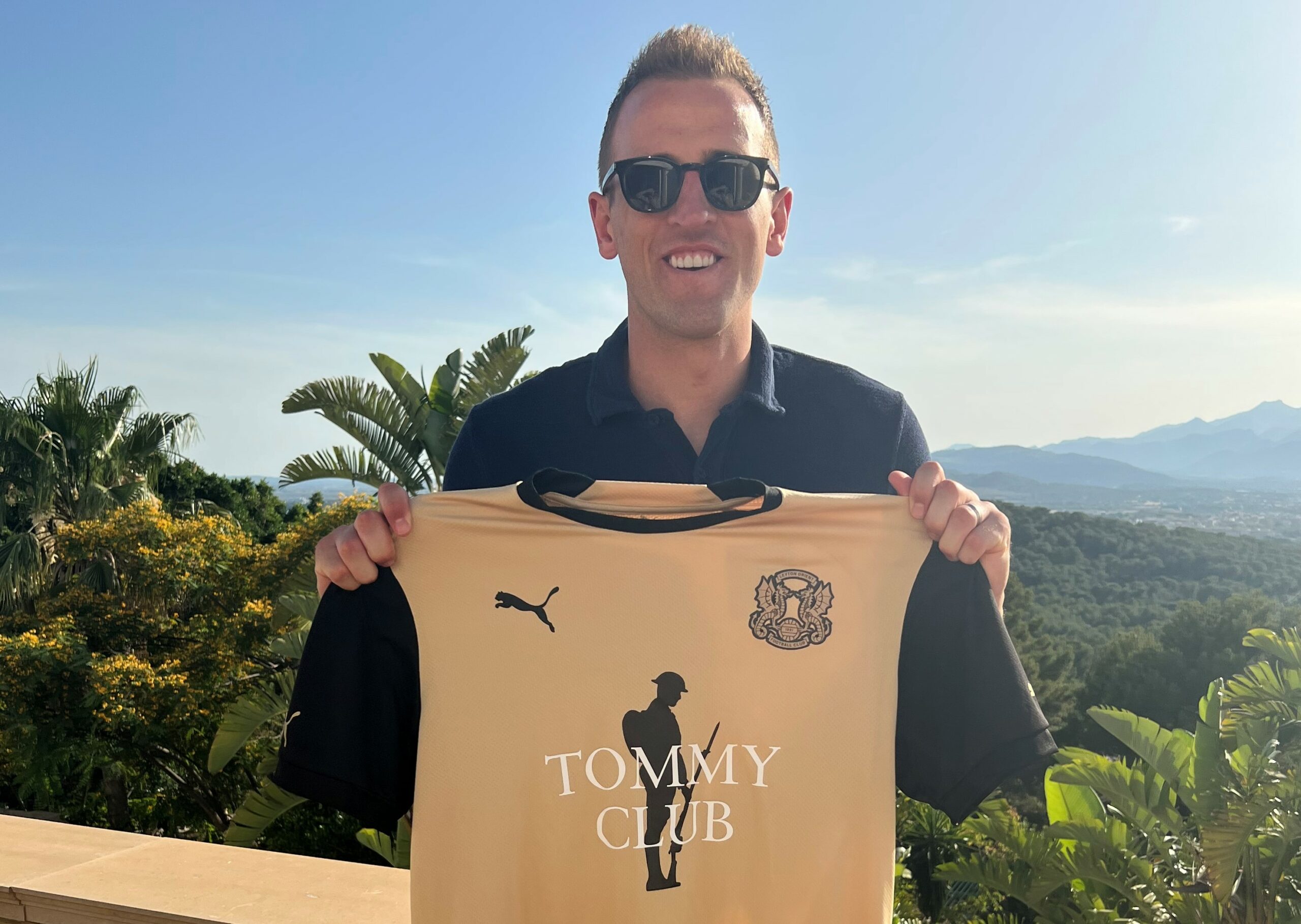 LEYTON
ORIENT SHIRT SPONSOR
Through our Tommy Club Ambassador, Harry Kane, we are thrilled to be the away shirt charity sponsor for Leyton Orient Football Club for the 2022/23 season, having been home shirt sponsor last season.
Harry Kane said: "I am thrilled to continue the support for military veterans by having the Tommy Club in this special partnership.
"I am a proud ambassador of this charity which provides much needed welfare support to help veterans overcome challenges both physically and mentally and know this spotlight can make a real difference.
"Together we can improve the lives of our nation's heroes."
Your Title Goes Here
Your content goes here. Edit or remove this text inline or in the module Content settings. You can also style every aspect of this content in the module Design settings and even apply custom CSS to this text in the module Advanced settings.
List Of Founding Patrons
The Marquess of Abergavenny, DL
John Ahben, veteran and former RBLI resident
Nadra Ahmed OBE DL, Trustee of RBLI
Ash Alexander-Cooper OBE, Former Elite Military Unit Commander and Leadership and Resilience Expert
Martin Barraud, Photographer and Installation Artist behind the Tommy
Barratt Developments, the UK's number one house builder and corporate partner of RBLI since 2018
The Right Reverend Tim Thornton
Major General Peter Besgrove, veteran and former Chief Executive of Haig Housing Trust
Raj Bisram, Television Presenter and Veteran
Col Dino Bossi, former Commanding Officer Welsh Guards and Trustee of Remembered
George Bradford, Royal Marine veteran and RBLI Resident
Wendy Bromwich, Fundraiser and community champion
Tim Brown, Pew Pew Airsoft Community Fundraisers
Margaret Calvert OBE RDI, Pioneer behind the UK's road signage system
Kathleen Carey, WWII RAF Veteran
Kathryn Cearns OBE FCA FCCA, Trustee of RBLI
Alf Clempson, Champion for the Armed Forces and Veterans Lancashire
Henrietta Cochrane, Former director of Remembered
The Lady Colgrain, Lord Lieutenant of Kent
Penny Dyson, Fundraiser and coordinator of the Friends of RBLI
Colonel Terry English OBE
Henry Fitzalan-Howard, Earl of Arundel
Peter Girling MBE and Gillian Girling, ambassadors for the Tommy since inception
Rowley Gregg MC, ambassador for the Tommy and former Director of Operations for Remembered
Brigadier Tresham Gregg CBE, ambassador for the Tommy and Senior Consultant for Northcott Global Solutions
Blair Gulland, Trustee of RBLI
Mindy Gurung, Fundraiser and community champion
Cllr Steve Hammond, Councillor for Aylesford South and veteran of the Falklands War
David Harkness, Chief Executive of Regency Designs
Reverend Peter Hills, veteran Army Education Officer and Padre
Jools Holland OBE DL, pianist and bandleader and presenter of Jools' Annual Hootenanny
John Holliwell
James Hopkins, Chief Executive Annington Limited
Nigel Howell, Chief Executive of First Port
David Jemmett, Honorary Auditor of Remembered
Don Keiller, Normandy veteran and 100 year old skydiver
Peter Ketley, (ex-Parachute Regiment) one half of The Grandads of The Atlantic, the Guinness World Record holders as the oldest pair to row across any ocean
Lt Col Martin King VR HAC, Fundraiser
Stephen Kingsman DL, Chairman of RBLI's Board of Trustees
The Rt Hon. The Baroness Liddell of Coatdyke, former Secretary of State for Scotland and former British High Commissioner to Australia
Professor Terence Lewis MBE Chairman of Equinox
Frank Martin DL, Vice Chair of RBLI
Commodore Ian McGhie MA FCMI RN (Retd)
Vanessa Richards, former Trustee of Remembered
Steve Rowbotham, Trustee of RBLI
Paul Sapsford, Pew Pew Airsoft Community Fundraisers
Lord Shinkwin of Balham, campaigner for matters on disability equality
Vice Admiral Sir David Steel KBE DL, Governor & Commander-in-Chief Gibraltar
Neil Storey, award-winning social historian specialising in the study of the impact of war
Piers Storie-Pugh OBE, public speaker, architect of the 'Heroes Return' Scheme for veterans and former Chief Executive of The Not Forgotten Association
Peter Topley, veteran and resident
Brendan Touhey MBE, Retired Army Major
Michael Tu, former Trustee of Remembered
Major Wally Vincent, Secretary of the Army Catering Corps Association
Joanne Walker, ambassador for the Tommy
Alistair Watson, Trustee of RBLI
Neil Young, (ex-Parachute Regiment) one half of The Grandads of The Atlantic, the Guinness World Record holders as the oldest pair to row across any ocean
Become a Tommy Club Champion Today!
Help us take on the issues that veterans face today. We'll send you a welcome pack and regular updates.