Tommy Club Founding Patron takes on Hotel Marathon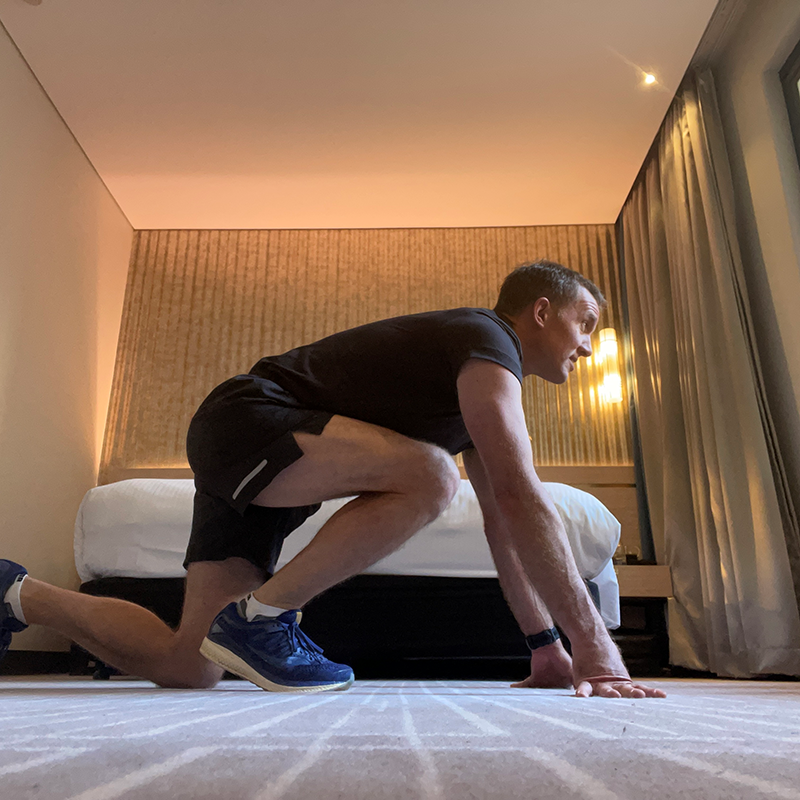 On 14 June 2021, Ash Alexander-Cooper, a Founding Patron of the Tommy Club, ran a marathon, whilst quarantining in his 30ft hotel room to raise crucial funds for RBLI during the pandemic.
Former British Army Officer Ash Alexander-Cooper travelled to Sydney this month to reunite with his 12-year-old daughter after more than a year apart. But due to the country's strict covid regulations, he first needed to complete a two-week quarantine in total isolation, confined to his room, with meals delivered to his door and unable to even open a window.
The Gurkha veteran, who's survived being shot in both legs, a number of explosive incidents, a suicide bomber and a helicopter crash during a 22-year service career in which he became one of the Army's most experienced operational specialists, decided to take the opportunity to raise crucial funds for a cause close to his heart.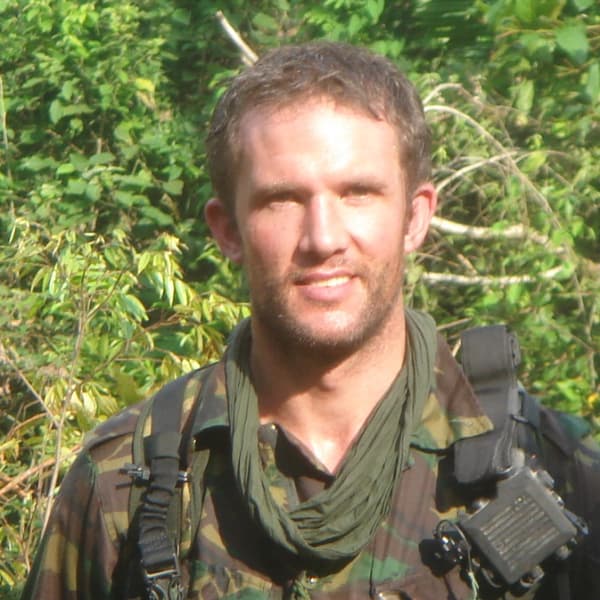 Former Colonel, Ash, 48, who in his post-service career has become a leading mental health advocate, was inspired to take on the challenge after a recent survey by RBLI revealed the damaging effects the pandemic has had on his fellow military veterans.
The survey found that one in 10 veterans feel their mental health has been significantly impacted due to the pandemic. Over 30% identified social isolation and loneliness as the biggest contributing factor.
Ash said: "My experiences in the Armed Forces have certainly had an impact on me. I'm very aware of the trauma and losses I've witnessed but I'm also aware just how incredibly lucky I am that my experiences have not taken too much of a toll on me since leaving the Armed Forces. My wounds remain primarily physical rather than mental".
"That sadly cannot be said for all military veterans who, even in ordinary times, can face unbelievable challenges in the civilian world. Because of the pandemic, these challenges have only become more significant, so it's vital we as a nation do all we can to show our support".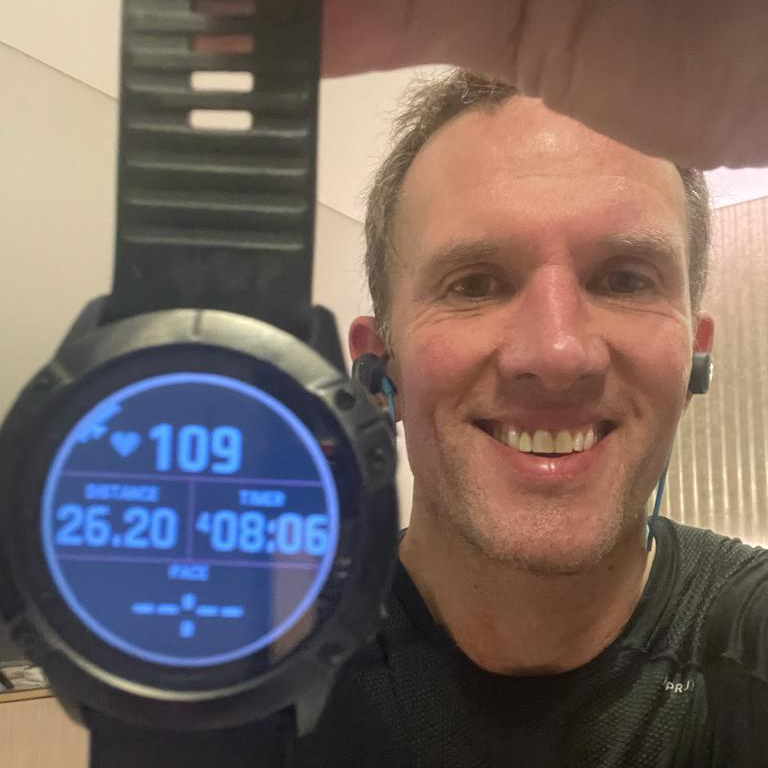 Ash undertook the marathon on Monday 14 June, 9am BST, and managed to run more than 4600 lengths of his hotel room to reach the required distance, in 4 hours 8 minutes. But he didn't stop there! Ash continued to run lengths of his room until he smashed his fundraising target of £3,000! At the time of writing, Ash has raised over £4,000 for RBLI through this challenge.
He says: "Most importantly, it's all about raising awareness and crucial funds for veterans at this incredibly difficult time and I hope it will inspire others to get behind the Tommy Club".
Every penny raised through Ash's fundraising will go to support Royal British Legion Industries' activities helping military veterans and their families including two social enterprise factories, as well as care homes, assisted living accommodation and family homes on the charity's Kent village.
To find out more about the challenge or donate head to tinyurl.com/hotelmarathon