Harry Kane chooses Tommy Club as Leyton Orient shirt sponsor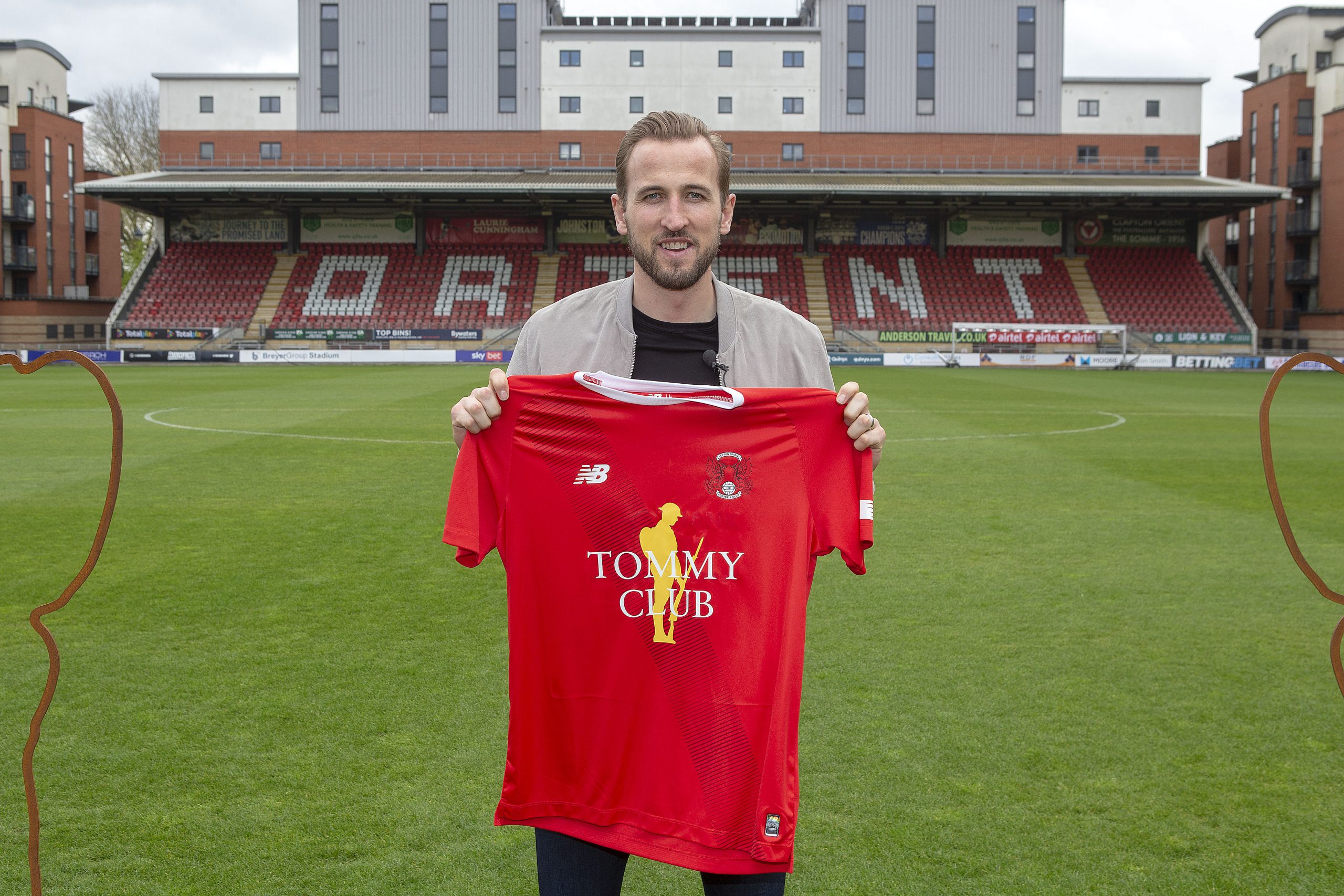 RBLI are thrilled to announce Harry Kane has renewed his shirt sponsorship with Leyton Orient for the upcoming season and chosen to dedicate it to RBLIs Tommy Club.
In perfect timing before VE Day this weekend, today we are ecstatic to confirm the front of shirt partner for the Leyton Orient Home shirt will be Tommy Club!
We are incredibly proud to become part of the O's family. During World War I, a total of 41 members of the Clapton Orient team and staff joined up into the 17th Battalion Middlesex Regiment (the Footballers' Battalion), the highest number of any football team in the country. During the Battle of the Somme, three players gave their lives for king and country: Richard McFadden, George Scott and William Jonas.
Harry Kane, England Captain and Tottenham Hotspur striker, said:
"I am thrilled to be donating the Leyton Orient FC home shirt to Tommy Club. I am a proud ambassador of the charity and know how every new champion can make a difference. Together we can improve the lives of our nation's heroes."
VETERANS NEED OUR SUPPORT NOW MORE THAN EVER
Steve Sherry CMG OBE, Chief Executive at Royal British Legion Industries, said:
"Harry Kane and Leyton Orient have developed a truly groundbreaking partnership which provides a whole new voice for worthy causes such as ours – and we are incredibly proud to be part of this for the upcoming season.
"Many of our country's most vulnerable veterans need our support now more than ever, and Harry's and Leyton Orient's support will have a genuinely life-changing effect on the brave men and women supported by Tommy Club. We simply cannot thank them enough."
A GESTURE THAT HAS TURNED INTO A TRULY MAGIC PARTNERSHIP
Pre-Order Your Shirts Now
We are thrilled to announce that with the generosity of Leyton Orient, 10% of proceeds of each shirt sale will be passed to RBLI. The home shirt is available to pre-order right away
The kit will all be dispatched closer to the start of the 2021/22 season.
To purchase yours, please visit the Leyton Orient online store by clicking here.
For media enquiries, please contact – [email protected]